Already a user? Click here to sign-in.
Purchase Credits Now!
Purchase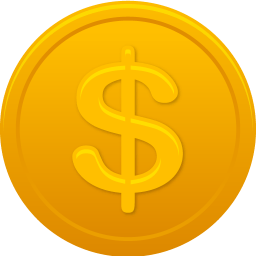 Credits NOW to take advantage of all the boosts and rewards in the credit shop.
Contact eSC
General Inquiry
Match Support
Parent's Hotline
Rules & Fair Play Guidelines
eSports Challenger Rules
Rules are subject to change at any time. It is the responsibility of all the users participating in a ChallengerMatch to know and understand the rules before scheduling any matches. By sending or accepting a ChallengerMatch in the matchmaking system, you acknowledge that you have read, understand, and agree to abide by the rules posted here. This includes posting or accepting challenges on the Match Finder.
All eSC/ChallengerMatch accounts, teams, roster spots and crowns are property of eSports Challenger. Any advertising of, or attempts to buy, sell, trade, or exchange any aforementioned item is strictly prohibited. This also includes offering to cancel matches in exchange for any item or service. Violators will be removed from all ESC/ChallengerMatches online properties and all related accounts terminated. Furthermore, ESC reserves the right to deactivate, reset or temporarily suspend any account or team, without notice, that violates our Terms of Use.
Users must utilize their own unique username when competing on eSC. This unique username must have been registered on eSC personally by the user. The registered username must contain the correct and complete Name, Address, and Email of the user. If a false Name, Address, or Email was entered, the user voids the privilege to participate in the Ladder/Tournament and receive any prizes.
Users are prohibited from sharing eSC account information. This includes, but is not limited to, the following: usernames, passwords, gamertags, email accounts, etc. If another person accesses your account, you may be disqualified from the Ladder/Tournament you are participating in as well as be removed from ESC. You are responsible for keeping your account secure. ESC is not responsible for any losses incurred as a result of your account being compromised. You are personally responsible for accepting an invitation to a team. Someone else cannot accept a team invitation for you. If you do not personally accept a team invitation, you may be disqualified from competing. You will also forfeit the ability to receive prizes.
Many rules are universal. All matches utilize the complaint system and eSC Staff to resolve match issues.
Our goal here at eSC is to provide gamers with a place to find fair and competitive matches. In order to accomplish this goal, we will not tolerate players or teams that cause problems or attempt to undermine the positive atmosphere on a ChallengerMatch. This includes teams that cheat, dispute on purpose, or repeatedly abuse other players. As with all accusations, valid proof must be provided.
If a user is found to be evading an active penalty, the original account that was banned will be disabled, regardless of the original offense. In addition, users found to be participating on a team with a user that is evading a ban will be subject to penalties including removal from the site. We advise you to report the evading user immediately by utilizing our complaint support system.
eSC prohibits users from creating or managing more than one team on a ladder from the same household as well as competing against each other. Multiple people from the same household may compete on ESC however, only one username can be in a management position on a team. For example, only one username can be a Captain or Lieutenant on a team. All other usernames from the same household cannot be anything higher than member on any team on the same ladder. If a player is banned, no other player within the same household is permitted to participate on a ChallengerMatch until the ban is expired for the banned player.
Abuse of our volunteer Staff will not be tolerated in any form. This includes written messages or verbal comments inside and outside of match lobbies. The penalties for these offenses are severe.
The Captain of a team can change the team name, blast messages, logos, avatars and website links. The images/information submitted must be appropriate and cannot violate our rules. Attempting to bypass the automatic censor by misspelling, inserting spaces or symbols, transposing letters, using look-alike symbols, or any other method is not allowed. Teams that attempt to bypass the censor will be subject to penalties.
Teams on a ladder must contain the minimum number of eligible players to remain active on a ladder. Teams without the minimum number of eligible players - especially teams that are "abandoned" - are subject to removal at eSC's discretion.
Crown holders must play a minimum of three matches in the previous seven days. Otherwise, the crown will be awarded to the 1st place team on the Ladder or be redistributed by ChallengerMatches Staff.
As to ensure fair competition, eSC reserves the right to amend all match-related rules listed herein on a case by case basis. Teams who manipulate these rules maliciously and/or at the expense of other members will be penalized for Unsportsmanlike Conduct.
If you believe a member is evading a ban please file a ticket. No match should be disputed if you believe the opposing team is evading a ban. Finish the match, report the correct match scores then file a complaint.
All rostered members associated with a team must live within the correct region of competition. This applies to only region specific ladders. Penalties will be assessed to all players in the incorrect region along with the Captain of the team. If you live outside of a specific region such as NA or the EU you can play on the closest region however, you must only play within that selected region.
Those who are found altering their team names in a fashion that is considered to be "glitched" will receive a team lock for two days. Repeated offenses may result in a disband a team Captain ban.
Once a team is disbanded all matches on that team become final, and all disputed and schedule matches are subject to being forfeited. This includes teams that were disbanded due to a ban. If you report incorrectly your team will be investigated. Failure to follow this process may result in a ban.
Ladder Rules
Players who move their Character outside of the normal boundaries of a Map may Forfeit the Game. Moving outside of the normal boundaries of a Map includes but is not limited to part of the Character's body passing through what should be a non-permeable surface or object, and moving into any area from which your Character registers shots on an opponent who is not able to register shots on your Character.
If something is not listed as restricted or disabled on the match page you may use it in your match unless otherwise restricted on the rules page.
When sending and accepting challenges, you MUST select the players who will actually be playing in the match. You will be prompted to do this before sending and accepting any challenges. The number of players you must select is determined by both the match size and the ladder.
The only players eligible to play in the match are the players who are selected when the challenge was sent/accepted. Once a match is confirmed, the eligible players from both Teams will be displayed on the Match page. Players who enter the room, but whom were not selected to play beforehand, will be considered ineligible players.
If you need to cancel an already accepted match, you must first select the match you wish to cancel and hit the "Request Cancellation" button. Fill out the required field to notify your opponent that you wish to cancel, and then submit the request. Your opponent will then either accept or decline the request. If the cancellation request is not accepted by your opponent, you will be required to play the match. Your opponent will have 72 hours to respond to this request. If the request is not accepted or declined within 72 hours, the match will be automatically cancelled.
ChallengerMatch Rules
All ChallengerMatches must be played in their entirety unless both teams agree to postpone or cancel the CM. The team that is not hosting will pick which side to play on.
A "Lag Test" is not required unless the non-hosting team requests one be completed. This is a test round that doesnt count and uses the standard game settings that will be used during the CM. For the lag test, a CM that is not scheduled for play must be used. If the game lags during this test, a new host must be chosen. If both teams cannot agree on an acceptable host, a ticket must be submitted by both teams to cancel the CM.
Teams may not delay the CM for more than five minutes between each round/CM. A round is defined as a stopping point during the CM when CM settings may be altered, and/or players may switch sides or change equipment.
The higher ranked team at CM time will host the first CM. The higher ranked team is the team ranked closer to "1" on the ladder. If there is a tie in rank (i.e. both are unranked), the Team ID closest to zero will host first. The lower ranked team at CM time will host the second CM. This will alternate for each CM until/if a tie breaker CM is needed. If a tie breaker CM is needed, the higher ranked team will host the final CM.
A "Kill Dependent Game Mode," often referred to as Deathmatch, Sharpshooter, or Slayer, is a game mode whose winner is decided by the overall number of kills, or points gained from kills. Because this mode relies on the number of players present, a team can never play shorthanded when playing this mode. A Team that loses a player during this game mode, after the first kill has occurred, forfeits that CM.
A team can start a CM shorthanded unless it is for a "Kill Dependent Game Mode" (for a description of what a "Kill Dependent Game Mode" is, please see above). You can only be shorthanded by one player. For example, in a 4v4, a team can start a CM with three players. If you are missing more than one player, you cannot start a CM. This rule applies to all CMs except for 1v1s.
If a CM results in a tie, the CM will be replayed with the same sides and settings.
Deliberate and repeated team-killing or committing suicide on purpose during any Kill-Dependent game mode will result in a forfeit of the CM. If a team is accused of violating this rule, the accuser must provide valid video proof. Complete the CM and then report the outcome and submit your complaint containing valid proof.
Team changing in-game is not allowed. If a player joins the wrong team upon launch, the CM will be restarted. Abuse of this rule will result in a lock/ban. If a player changes teams after the first kill, the offending team will forfeit the CM.
Using disabled equipment/weapons/secondary weapons/scorestreaks during a game will result in a forfeit of that CM. Using the equipment includes holding it while running or walking and/or placing it on the ground.
If there is a lag conflict, please finish out the CM and show proof in a complaint after the CM has been completed.
Penalties
eSports Challenger takes cheating VERY SERIOUSLY. Below are a list of Penalties. All eSC users are subject to Penalties.

Team Captains are ultimately responsible for the actions of their teams members. Should a member submit inappropriate content or a Lieutenant dispute a match, the Captain will be held responsible for that action as well. If you do not want this responsibility, please transfer leadership to an alternate team member.

Strikes
A first penalty offense or strike one (X), actions are shown below. A second strike (XX) will result in the same penalty except the DOUBLE (x2) duration. Three strikes of the same penalty will result in account removal.

New Members
New members to eSC will have a 30 day grace period void from penalties. Any penalties received during this grace period will result in Warnings to your account. THIS DOES NOT APPLY TO PENALTIES THAT RESULT IN ACCOUNT REMOVAL.
Offense
Description
Duration

eSC Action

Disband

Reset

Disabled

Inappropriate Content
Submitting Old or Irrelevant Proof
1 Day
No
No
No
Wrong Ticket Category
Bypassing Category Restrictions
1 Day
No
No
No
Attempting Free Wins
Attempting Free Wins
2 Days
No
No
No
Complaint Spam/Abuse
Spamming or Abusing the Complaint System
2 Days
No
No
No
Managing Multiple Accounts
Managing Multiple Accounts or Double Rostering
3 Days
No
No
No
Selling eSC Property
Selling eSports Challenger Property
7 Days
Yes
Yes
No
Staff Abuse
Abuse of Support Member
14 Days
Yes
No
No
Disputing on Purpose
Disputing a Match Without Valid Proof
14 Days
Yes
No
No
Cheating or Glitching
Cheating or Glitching in a Match
15 Days
Yes
No
No
Free Wins
Giving or Receiving Free Wins
30 Days
Yes
Yes
No
Evading-Minor
Evading an Active Ban
30 Days
Yes
No
No
Impersonating Staff
Impersonating a member of eSC
45 Days
Yes
Yes
No
Evading-Severe
Evading an Active Ban
60 Days
Yes
Yes
No
Chargeback
Disputing an eSC Store Purchase
90 Days
Yes
No
No
Proxy IP
Proxies Are Not Allowed on eSC
1 year
No
No
No
IP Flooding
IP Flooding a Match
1 Year
Yes
Yes
No
Hijacking/Phishing Accounts
Hijacking/Phishing User Accounts
Account Removal
-
-
-
Modified Console
Using a Modified Console to Cheat in a Match
Account Removal
-
-
-
12
Users Online
27
Registered Challengers
6
Active Challenges